Lydia Cacho is a Mexican journalist, outspoken about her support for feminism and human rights, who, in 2004, published a book titled Los demonios del Edén (or, "the demons of Eden"), which she wrote with the aim of revealing the heavily covered-up problem of child prostitution and pornography in Mexico.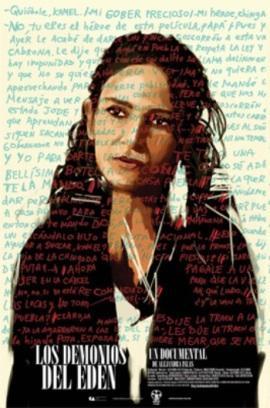 The impact of
Los demonios del Edén
was wide: through her research, Cacho found that hotelier Jean Succar Kuri, based in Cancún, Mexico, was associated in a sexual exploitation ring along with Kamel Nacif Borge, another hotelier based in Puebla. Because of her exposé, Kuri was sentenced to 112 years in prison. Additionally,
Los demonios
also unexpectedly exposed yet another corrupt politician, Puebla governor Mario Marín, who was caught on tape negotiating with Kamel Nacif Borge about placing Cacho in jail for defaming Borge's name,
mentioning that perhaps it should be arranged that Cacho be abused to silence her
.
This was
not the first time
Cacho was verbally or physically abused, and it was because of these traumatic events that she is so passionate about defending battered women all around the world.
Lydia Cacho took this case to the Supreme Court in 2007, and she consequently became the first woman took testify there.
The book become a documentary, three years later: